Kommissar Chernobylski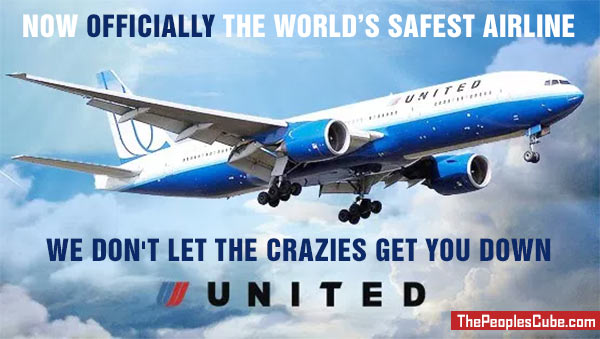 REUTERS - London
April 18, 2018
Stewardesses on United Airlines flight tackled today an unidentified long-bearded man wearing a thick vest filled with plastique and ball bearings, shouting in Arabic, who insisted on spreading out his prayer rug in the pilot's cabin while the plane flew over Manhattan.
They dragged him out of the first class cabin feet first, his hands tied behind him. The man was yelling incoherent slurs about infidels, repeatedly screamed "allahu akbar," insisted on his right to have sex with 9-year old children, and threatened the stewardesses with the revenge of a prophet with a scimitar. "May all your infidels fall out of the skies," he shouted as he was thrown headfirst down the staircase to the tarmac.
Spokesmen from
CAIR
, the
COUNCIL ON ISLAMIC RELATIONS,
rushed to the scene and threatened to sue United Airlines and the United States for
Islamophobia
, discrimination, bruises on the jihadi's elbows, and the violation of his civil,
child rape
, sexual and religious rights.
Abdul Mohammed bin al-Islam spoke first. "We are offended at the treatment of jihadis in this country who can't pray just because his customs offend airline pilots," bin al-Islam said. "Allah is more important than landing 747s, inshallah. Can't they be respectful and wait in a holding pattern indefinitely like the rest of the planes circling New York City?"
Bin al-Islam insisted that
CAIR
will take their case beyond the Supreme Court. "If necessary" he said, "even to the
Sharia Court
in Mecca, where our
Jihadi associate
, who will wear a pussyhat, and CAIR, will get a fair hearing, Inshallah."
The alleged victim of United's abuse, the unnamed bearded man then came forward and opened his mouth, showing several teeth missing, a bloodied nose, and promised the next time he will not be so easily stopped. Especially not while flying over Manhattan or the Pentagon.
Back in Riyadh, Prince Usama Salim al-Baghdadi bin Jihad summoned an emergency meeting of the clan with the intent of declaring war on the United States and anyone else who stops jihadis from boarding aircraft.

Red Square

I guess United Airlines has snatched the title of the safest airline from US Airways (that has now merged with American Airlines).
Remember the
story of the six imams
who called on all Muslims to boycott US Airways, making it the safest airline in 2006?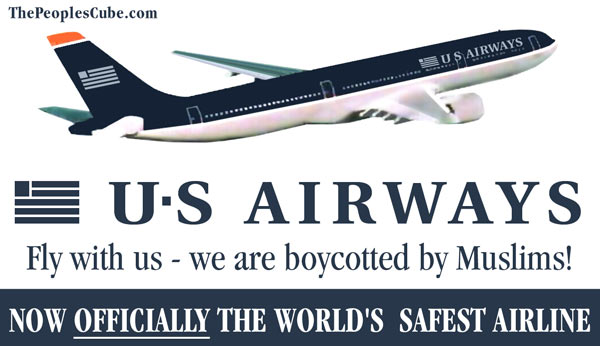 Comrade Biffinaditch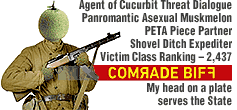 We have a thing or two to learn from the accursed Jews. Even these beasts, the worst of creatures, acknowledge and show deference to the faithful who emulate Allah's bewitched apostle.

Kommissar Chernobylski

"Drag and Drop"
"We put the hospital in hospitality"
"Board as a doctor, leave as a patient"
"Our prices can't be beaten, but our passengers can"
"We have First Class, Business Class and No Class"
"Not enough seating, prepare for a beating"
"We treat you like we treat your luggage"
"We beat the customer. Not the competition"
"And you thought leg room was an issue"
"Where voluntary is mandatory"
"Fight or flight. We decide"
"Now offering one free carry off"
"Beating random customers since 2017"
"If our staff needs a seat, we'll drag you out by your feet"
"A bloody good airline"