Commodore Snoogie Woogums

Umar Farouk Abdulmutallab, who tried to blow up a Northwest Airlines flight from Amsterdam to Detroit on Christmas Day, is claiming that he is being subjected to harassment by his fellow inmates and that U.S authorities have turned a blind eye to his complaints.'Ever since I have arrived here I have been subjected to snide remarks, pranks and nicknames,' he stated, 'I complained to the authorities but they just told me to calm down, hotpants'. 'Now that really got my undies in a bunch, so I'm going public to expose this!'.
At first Abdulmultallab thought he was being welcomed by his fellow prisoners, 'One of the prisoners said welcome to me and that I had real balls to become a terrorist, and then he handed me a little gift, I open it and it was a damn can of roasted nuts, it was right then and there that I knew this was going to be a rough ride'.
When asked about the nick-names Abdulmutallab the prisoners were using in his presence he responded, 'fizzledick', 'knickerbomber', 'sizzleskivies' and 'fruit of the boom'. "It's bad enough that when I finally go to paradise and get my 72 virgins that there is now going to be some er....issues, but do my fellow inmates have to remind me of those short comings?', he lamented.
When prison authorities were contacted about Abdulmutallab's complaints they responded that they are looking into the matter, and that this wouldn't leave a skidmark on Abdulmutallab's reputation as an otherwise model prisoner. One with a clean record since he has been in custody and has been assigned to work in the prison laundry room.
As a matter of fact some authorities were surprised and perplexed that Abdulmultallab was complaining at all. One authority stated, ' We just increased his privileges in the laundry room because of the great job he is doing, we now allowed him to be able to listen to some music while he is toiling down there, do you know that Jerry Lee Lewis song "Great Balls of Fire?".

Comrade Whoopie

He should rejoice, he's going to spend the rest of his life surrounded by "made muslims" of African-American decent. Praise Allah!


Opiate of the People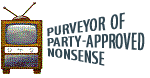 Obama will have to grant him a pardon. No lonely immigrants one should have to endure such things. Gosh, you'd think he was a racist teabagger or something, the way he is being treated.


Scavokovich
Harassment? Don't be nutty.

This is an easy nut to crack--just transfer to anutter venue.

Now, now, there's nuttin' to worry about as long as you can meet their monthly nut of license plates.

Otherwise, you'll be listed on NUTS--the Nigerian Underwear Targeting Selection.

I know, I know, you're thinking, "NUTS? NO!" but, hey, it's not the nuttiest thing that could happen.

In a nutshell, the worse thing would be to cut off your roasted nuts at their source.

Nuttin' is nuttier than a nutless undie bomber; his nutty behavior would drive you to nuttiness.


Grigori E.R.

Sometimes you feel like a nut, sometimes you don't.
Latest I've read says CIA knew about "Nut Boy" back in November (his own father called it in) and "chatter" about a Nigerian planning an attack.

But the system worked and I feel soooo safe! Blessed be the Obama.


Commodore Snoogie Woogums

Comrades!
Some kapitalissstic swine is already trying to profit from poor Umar Farouk Abdulmutallab's recent misfortune! Instead of looking inward as good progressives always do and realize it is our fault, not his, that he turned to terror because of our evil past imperialistic ways and George Bush, this so called 'American' did not get the message!!!!!
Sad to see the depths that some will go to exploit the masses to try and make a buck.
[center]
[left]
You would not believe how angry I am right now at this administration. Here we had a godsend in the fact this jihadi idiot survived and he should have been shipped to GITMO as an enemy combatant, waterboarded or whatever coercive techniques work the fastest to get information out of him post haste, so we can act immediately on it. We would have had the names, addresses and all associated within his jihadi cell in hours or if not days. We could have taken out his entire network and made good lord knows how many arrests right now and broken up how many more plots out there........That is how you fight and win against international terrorism, that is why GITMO was built in the first place.
Now we have Captain clueless and his merry band of progressive Democrats who think that by being 'nice' in this war by closing GITMO and giving roasted nut boy his AMERICAN civil rights is the way to stop the Jihadi's is going to work. Good Gawd.....the next three years are going to be rough. Progressive idiocy and naive academic thinkers who have no idea how the real world works...
They are in charge now and the only saving grace is the more the American people see what they are really like the more repulsed they are becoming everyday. 2010 mid-terms are going to be tsunami like you've never seen before.
I'm sure glad he has a Government appointed lawyer now who could maybe sue this vendor and make sure his rights are protected.[/left][/center]

Commissar M

But wait, I thought all terrorist attacks were actually the work of Bush, the Israelis and various internationalist "shadow government" types? Obviously, they just didn't have the chance to pack the plane with explosives, modify the airframe and call in a military missile strike to coincide precisely with the moment this fearless revolutionary set his "package" on fire.

0bama saves the day once again!


Commissar_Elliott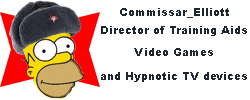 So has this guy got the dynamite stuck in the cargo hole yet? I ask because prisons in America have this ugly streak phenomena of such things. Why do we not have the prisons of the Mother Country? At least there, the people just sat around in the dirt waiting, and waiting, and waiting. . .