Ivan the Stakhanovets

The latest cause to object to America's founding: it's unhealthy.
Study: Fireworks cause a toxic brew of unhealthy air
[indentr]
The thousands of Fourth of July fireworks celebrations across the nation bring a toxic brew of air pollution to our atmosphere, according to a recent study from federal scientists.

Both long- and short-term exposures to fine particles are linked to a range of health effects — from coughing, wheezing and shortness of breath, to asthma attacks, heart attack and stroke, to even premature death in people with heart or lung disease, according to the study.
[/indentr]

Kommissar Uberdave

It just may be that they want to put the brakes on celebrating this coming Saturday, komrade...


Comrade Stierlitz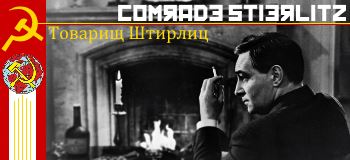 Comrades, this news is disturbing. We must ban fireworks IMMEDIATELY, otherwise who knows what may happen to the children of the USSA? They could get cancer, grow a second head, even get the idea that the USA is the best country in the world! We must also revise all the history books to reflect the fact that there were never rockets that had red glares nor did any bombs burst in mid-air. Such ideas also promote war and space travel, two things which may allow an escape from our Glorious Motherland and into places where the State doesn't have control over the unwashed who may hurt us!
Fuck "Atmospheric Environment". Fireworks are an all-American tradition. Everybody likes them; there's nobody that doesn't like fireworks, except for veterans. Though, the veteran thing can be understood; They spent 4 years or more being wary of bright lights and loud bangs and shell shock is one hell of a thing to suffer with.
And if there's one city that bans fireworks on environmental concern that city shouldn't be considered American.

Kilroy

Comrades! Can you imagine what *could* happen if that cool front of firework pollution meets the warm front of pollution from the millions of BBQ grills that will be spewing that same day? It may very well form a toxic particulate tornado that will destroy the earth! What a gift science has given us! It is not an excuse to ban the 4th of July, it's essential to public health, safety and welfare to ban the 4th of July.


Red Square

There seems to be a campaign against fireworks with a strong online presence. Googling images with "toxic fireworks" brings a lot of results like this:

Konservative_Punk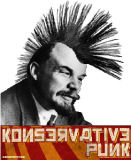 Red Square
There seems to be a campaign against fireworks with a strong online presence. Googling images with "toxic fireworks" brings a lot of results like this:


So it's not the cost in human life that should compel us to avoid war, but the damage to the Earth's ecology that should concern us?

Great Stalin's Ghost

No Fourth of July fireworks for this politically correct comrade. I will be spending this Independence Day as we all should be spending it, dressed in sackcloth and ashes and crawling on my hands and knees through every minority neighborhood in Detroit, begging for forgiveness in order to help atone for Amerikkka's sins. I will apologize for slavery, for the genocide against Native Americans, for the Crusades (and don't tell me that they happened before the United States was founded and even before any Europeans settled in North America. We are still guilty.) for my carbon footprint, for reproducing, for my ancestors reproducing and living on land that once belonged to Native Americans, for my white privilege, and for anything else I can think of. I will only eat raw vegetables on that day. It's the only moral thing to do.