Vladimir Poutine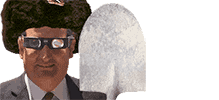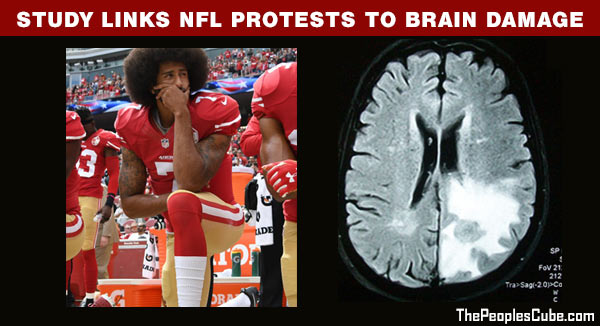 ROCHESTER, New York
– A groundbreaking new study by Mayo Clinic's leading neurologist, Dr. Terrence Lachance, has shown results indicating a link between brain damage and compulsive unwarranted protesting. This news, in light of recent protests by NFL players, seems to be making sense to a lot of people, while leaving others dumbfounded.
"My study conclusively shows that over time, repeated blows to the head, injuries that could be sustained from playing a sport like football, severely depreciates the logic facilities in the brain," says Dr. Lachance. "Once I noticed this, I immediately had to reach out to leading behavioral psychologists to further dissect this phenomenon."
"Now that we understand that these players don't have the mental capacity to fully understand complex issues, we can see why they might want to protest," agreed the American Psychological Association's leading psychologist Dr. Lara Feinstein.
"They (football players) make egregious amounts of money for nothing more than God-given talent and the right physical training," said Dr. Feinstein. "They are then put on a national stage and made to believe they are truly special and important so that they perform better on the field. We now know that while they may be fantastic football players, their ability to comment on socioeconomic politics is severely lacking."
When asked for a statement, Roger Goodell declined to comment apart from a cease and desist letter we were handed, insisting we not publish this story.

Imperatorskiy Pingvin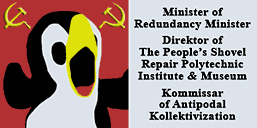 Vladimir Poutine
[T]heir ability to comment on socioeconomic politics is severely lacking."
I don't see a problem here. Their protests are in full compliance with the Current Truth™, and unless and until that changes it doesn't matter how damaged their brains are.

RedDiaperette

I was not aware that they had brains. This is good to know. For indeed they are a tribute to the efficacy of Jiffy-Lobo.


Clara Illbustyourballs Zetkin
Let's all stand for the National Anthem.





ThePeoplesComrade

We will never be truly free until oppressive employers are forced to allow the people's workforce to act any which way the people's workforce chooses.

Dead Poet
I was relieved of my duties twice for free speech while at work. True story.


Ivan the Stakhanovets

Comrades, the brain damage is now contagious, and those least able to tolerate the damage are now affected...
Congresswoman Takes A Knee On The House Floor To Protest Donald Trump's NFL Remarks
The "She-Jac," Houston's own Shiela Jackson-Lee (D-TX) has once again found an operating camera and drawn attention to herself. Watch her kneel on the floor of the Congress in protest of remarks by the Donald which "sound" like chastising those who disrespect flags, but in reality are just racist hate-speech...
As Queen of the triple-crown weave (which may be too tight based on recent photographicals) , her capacity for mental clarity has been in question for some time, but is now confirmed to be more than a few degrees off-center.
If she kneels in protest too many more times, she may damage the "other" remaining brain cell that she shares with Maxine Waters, but still needs to fulfill her duties as a serving Congresswomyn.

chocolate larry
When the National Anthem isn't good enough, make your own unoppressed music - with rap! It's well known many players in the NFL have excellent raper skills. Keep up the fight!