Red Square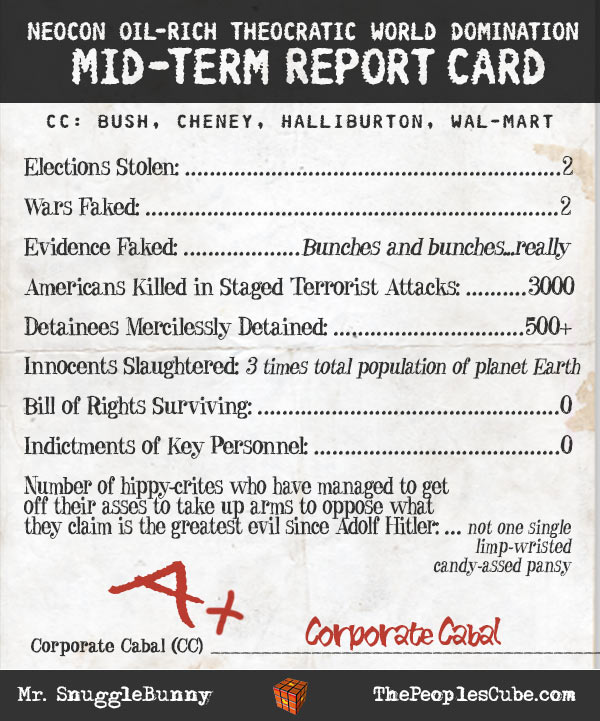 Premier Betty

Hey! Where's his party approved "C"? If he gets an "A" then I deserve to have all "A's".


selfworm
I knew it!! We have finally found the damning evidence required to crush those evil capitalist pigs. But now we must unfortunately send the person who leaked this document to the gulags, since there is no way to know that the traitor will not try to leak some of our benevolent Party's documents as well!


Chairman M. S. Punchenko

This report only makes my wrist limper, thank Stalin and the Party for removing my spine not to mention my brain too!


$.$. Halliburton

That's what I call a good start.


associatecontributor1
I'm really pleased with the excellent suppression of minority voting rights as well.
Long live Hitlerburton!!!!


Eric
Ah, I love that Mr. SnuggleBunny!  Always finding exactly the right way to make us laugh.

How many comrades have seen the entire collection of MSB's works at the Protest Warrior forums?