Panem Et Circenses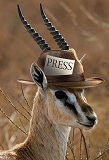 Lima, PERU --
Peruvian voters have possibly elected former schoolteacher and leader of the Leninist Free Peru to the highest leadership role in that country
. The election is contested, but new Presidente Pedro Castillo is claiming he is the rightful leader of the country and moving forward with changes to "everything" after getting a few constitutional issues fixed, like term limits.
Holding signs showing support for starvation, crime, oppression, and bankruptcy,
ordinary Peruvians took to the streets this week to celebrate the supreme victory of communism over other, outmoded political systems
.
The Peoples Cube dispatched reporters to the South American country's capital this week to interview local citizens. Here are quotes directly from men and women on the street (translated using google translate).


"Quiero la fantástica atención médica gratuita que tiene Cuba"
"I want the fantastic free health care that Cuba has."

"La comida es un gran problema. Parece que como todos los días y al día siguiente tengo hambre de nuevo. Espero que el comunismo resuelva eso."
"Food is such a problem. Seems like I eat every day and then the next day I'm hungry again. I'm hoping communism will solve that."

"Di lo que quieras de los marxistas pero al menos castigan a los culpables. Odio a algunas personas y quiero que las torturen o las maten. No tengo nada de qué preocuparme, ya que no he hecho nada malo."
"Say what you like about Marxists but at least they punish the guilty. I hate some people and want them tortured or killed. I have nothing to worry about, as I've done nothing wrong."

"Estar en un país capitalista es realmente molesto. A veces, la electricidad o Internet se apagan durante una hora. Los comunistas dijeron que harán algo al respecto."
"Being in a capitalist country is really annoying. Sometimes the electricity or the internet goes out for an hour. The Communists said they will do something about that."

Genosse Dummkopf

Not only masses are ebullient!
Mystery item No. 1
P.S. First time I see comrade Transgooglator deliver - from a fairly complex input - a
truly flawless
English! PRRROGRRRRRESSS!
P.P.S. It's (lingual) fun to operate Transgooglator recursively: translate <src>
→
<tsrc>, now retranslate <tsrc>
→
<ttsrc>, then translate <ttsrc>
→
... again, and so on. (and you can also switch between languages (which you halfways understand, or even not at all) -
madonna mia
, what gibberish TG will produce!)
Comrade! When done with shoveling beets (120% norm minimum!), try that transiterativity shtick with, say, some Judith Butler input
1
:
1
Gold Medal in
Bad Writing Competition 1998
!
Here
, Transgooglator butlerwise
preloaded
!

Panem Et Circenses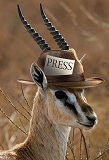 I like that Bad Writing Competition, wish that had continued. Looks like it ended in 1998. They probably started getting overwhelmed with entrants, though, and couldn't keep up.


Genosse Dummkopf

Panem Et Circenses
I like that Bad Writing Competition, wish that had continued. Looks like it ended in 1998. ...
Komrade P&C, and all the Bad-Writing-Lover subKollektive yearning for classy nonsense - don't worry, don't mourn!
Just go to "PoMo", the glorious
Postmodernism Generator
!
Go there, "read" it...
... and then: just refresh the page, and - banggg! - there is NEW stuff to "read"!
(full-throated "post-structuralist" gibberish - yet "sciencey" lookin'! - each time)
P.S. (from the glorious past)
Many many really many moons ago, PoMo had an extraordinarily elegant graphical appearance. The page had that "old, a bit worn-out and frayed yellowed piece of a 16th century manuscript" look. With a nicely faded copperplate scene of a mysterious landscape, and stereometric objects hovering in air, on the margins. That unflashy graphic backdrop was a discreet contrapunctus to the blaring - yet sciencey! - nonsense in the center of the page. A masterpiece! Somehow, over time, that unique getup was lost, replaced - first - by a very dull ("soulless") page. Over time, it got that (now) simpatico blog-page look. Yet that "once-upon-a-time" charm gone, lost, poofff....
tempus fugit... panta rhei.... sigh.......

Panem Et Circenses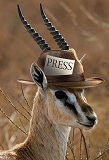 That is awesome! One of our school district's classes uses a CRT book as supplemental mat'l and it reads just like that! Wonderful, random gobbledygook! Could mean anything, actually means nothing. I love it!