Village Useful Idiot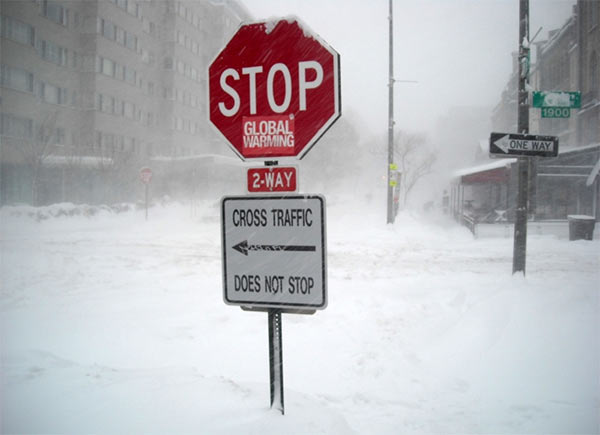 Comrades Villagers!
The following is submitted vis-a-vis the sudden inexplicable disappearance of
Global Warming
and one of our greatest comrades, the Pple's Inventor and Pseudo Scientist, AGore (PsD).
Despite the fact that Spring has sprung, Global Warming is Missing!! Temperatures are far below global warming levels which can mean only one thing - another massive reactionary plot perpetrated upon and against the "Pple's Leader's" Global Progressive Village (a.k.a. USSA) by the vast right wing conspiracy - made up of Bushler, Evil Rove, Hal I. Burton, Rush, and Ann Coulter.
Furthermore, this fascist hoard - when not practicing mind-control techniques on the global proletariat is, no doubt, again manipulating global weather patterns in effort to conceal Global Warming and most probably - at this very moment - targeting unsuspecting minorities and women world-wide for the next "weather catastrophe."
Worst of all is the strange absence from the public scene of the "People's Creator of Internet," Harbinger of Impending Doom (in store only for "the other USA" and especially white males), the Discoverer and single-handed Defender of Global Warming - AGore!
All villagers! Take to the streets! Man and woman the barricades! Begin the general strike! Demand the immediate release of and unlimited prime-time "mainstream media" access and coverage for the Pple's Inventor, without whom we villagers can not know when Global Warming is upon us!

Chairman M. S. Punchenko

Global Warming is hiding out somewhere!!! The Bushler Regime is trying to conceal the evidence because of sagging approval ratings!! I bet you anything its in Dick "dead eye" Cheneys basement with duck tape around its mouth chained up to the wall along with A.Gore and that man from 04' uhhhhh....... cant think of his name but he was on our side!! THE MEDIA WILL HAVE ITS REVENGE.... DEPLOY THE WOLF BLITZER!!!


Premier Betty

Sounds like the capitalists are using HAARP again....

DisInfoDirectorate
Comrades!
The capitalists are not buying the Gore "global warming" scare.
We will now try a new stategy: "the new global ice age" - to force the bourgeois to give up their wealth and SUVs. Redirect your subversive activities accordingly!

"Record low temperatures at PBIA, Palm Beach Post, Sunday, March 26, 2006
Sunday morning's low of 47 degrees at Palm Beach International Airport, recorded at 6:36 a.m., was the coolest on record ... . "


Ivan Denisovich
Comrades,

Do not be panicked by the Village Useful Idiot's reactionary falsehoods.  I am pleased to report to everyone that here in G11-372137849 global warming is alive and well.  Why just the other day it was a boiling twenty two degrees below zero.  We didn't even need to cover our faces with rags to prevent frost bite while irrigating the tundra.  A few men from our gang passed out from a combination heat exhaustion and crippling hunger.  One of them later died in the infirmary.  We cannot allow the destruction of our planet to continue.

AgitPropDirectorate
Our Glorius Pple's IT Guy, Environmental Scientist, and Leader is BACK
(and just in time for the begining of the 2006 global warming season (a.k.a. spring and summer)!

Our Pple's ITENSCILDR predicts that all human life will end unless the evil vast-right-wing-capitalist-junta of Bush-Rove-$$H.I.Burton-Cheney-Rush-Coulter doesn't do something to stop Americans from causing global warming.

Asked by anti-revolutionary propagandist if the environment is being polluted by other large populations like communist China, India, Japan, EU, Eastern-Europe, Canada - our Pple's ITENSCILDR and Hero respoded that only the USA contributes the specific pollutants to cause the end of humanity. "It's capitalist-right-wing-republican pollution!!!!" and added: "If we allow this to happen, we will destroy the habitability of the planet!"

The Pples' ITENSCILDR, Hero of the Revolution, Owner of the worlds' first communist oil company, is also an expert Agitpropist and adroitly turns the vast-right-wing junta's propaganda ploy back onto itself - by which it will collapse under the weight of progressive revolutionary evolution. Thus the new emphasis of the campaign to shut down US capitalist polluters and red-meat eaters will follow this new theme created by the Pple's Genius: Global warning is not a political issue! It's a moral and ethical issue!" The Pples' Premire of Propaganda will soundly thrash the reactionary buorgeiose with his newest sound-bite which must be repeated by all revolutionary progressives starting now: Katrina -created by Bushler-Rove junta "is the first foretaste of a cup that will be offered to us again! and again! and again! until we regain our moral authority!"  (Note: while repeating glorius Pples' ITENSCILDR, Hero of Revolution, First Progressive, and Adroit Agitpropist - breath fire from mouth and blow smoke from ears and nostils; raise right hand chest high and swing back and forth to-from chest, pound a fist on something, ensure audiences are progressive only and preferably under the influence of progressive mind expanding psyhcotropic substances (use only proper amounts which will lead to greater understanding of the revolution - too much may cause paranoid delusional thoughts) and repeat above mantra - often especially when temperatures rise (remember - most Amerikkkans have forgotten what happens in spring and summer so will easily be confused and think that it is global warming causing the high temperatures)

Main Organ Chief AgitPropDirectorate

Village Peeps
All glory to our Pple's IT, First Progressive, and Revolutionary-Evolutionary-Enviro-Scientist Guy who has escaped from exile to European beach communities and returned to save our global dry-toilete Honorary Pol Pot village -just in time!

Without his genius and guidance - we would have been lost and engaged in improper thoughts -that weather change is due to what the bourgeiose falsely claim as "natural, seasonal, dynamically fluctuating and astrophysicological phenomenon called spring and summer in the northern hemisphere" when all along it is none other than IMMORAL and UNETHICAL, APOLITICAL GLOBAL WARMING!
DEMAND STATIC WEATHER PATTERNS!!!!