Most Prolific Comrades
Hall Of Fame Equality
TOP POSTERS EVER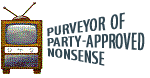 Opiate of the People
Total posts: 2634
Last on: 6/25/2014, 1:22 pm
Groucho Marxist
Total posts: 2474
Last on: 8/31/2022, 2:02 am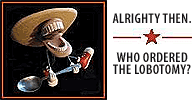 Krasnodar
Total posts: 2236
Last on: 3/14/2021, 7:49 pm

Sister Massively Opiated
Total posts: 2092
Last on: 10/26/2019, 10:49 pm

General Confusion
Total posts: 2013
Last on: 5/10/2019, 2:26 pm
Grigori E.R.
Total posts: 1955
Last on: 10/8/2011, 8:34 pm
RedDiaperette
Total posts: 1913
Last on: 10/25/2021, 4:34 am
Evil Smiley
Total posts: 1809
Last on: 9/21/2020, 12:40 am
Kapitan Kangaroo Kourt
Total posts: 1787
Last on: 8/11/2022, 10:24 am
Comrade Stierlitz
Total posts: 1720
Last on: 6/13/2020, 4:06 am
Colonel Obyezyana
Total posts: 1689
Last on: 8/31/2022, 5:27 pm
El Presidente
Total posts: 1682
Last on: 7/13/2022, 3:36 pm
The uncontested absurdities of today are the accepted slogans of tomorrow. They come to be accepted by degrees, by precedent, by implication, by erosion, by default, by dint of constant pressure on one side and constant retreat on the other - until the day when they are suddenly declared to be the country's official ideology. ~ Ayn Rand

Rubiks & Rubik's Cube ® used by special individual permission of Seven Town Ltd.

©* 1917 – 2022 The People's Cube, Politburo and Central Committee of the Socialist Shadow Party, Ministry of Truth, Comrades of Armed Organs, Young Pioneer Organizations, Komsomol, Society for Sport and Technology, Society for Advancement of Secondary Sexual Characteristics, and other groups and collectives of our great Socialist American Motherland.
____________
* People's Property notification (known as copyright in the degraded non-socialist economic region of dying capitalism)