Chedoh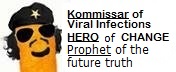 When will our imperialist soldiers and right wing fascist finally accept the fact we can't win? They are better trained, more equipped, and these freedom fighters are on their turf.




ThePeoplesComrade


Comrade Whoopie

Whoa! These are some valuable skills, yo. Lemme see if I got that straight: Shoot, shoot, run, shoot, run, throw grenade, run, shoot, shoot, run... Kewl.

(I wonder what the other guys will be doing in the meantime?)


The Skinnee Jay

This video is more intense than Call of Duty. I cannot take it.


Ivan Betinov

The grim determination...the cat-like reflexes...the occaisional semblance of knowing which direction to turn a full four seconds after walking carefully thought a door way. And he didn't trip over his nightshirt even once that they didn't edit out.


Chedoh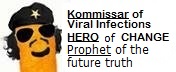 I wish I had a video editor on my computer, I would turn the screen to black after every section of his little rampage there and show a quote from some lib about how we are losing the war over there.

Grigori E.R.

Old Afghan saying: "Better to send 100 lions than 1,000 sheep" and that fellow was definitely a lion.
These freedom fighters for
Islam
certainly have it what it takes.

Comrade Whoopie

He'll make a fine husband for 72 virgins.


Jíbaro

Didn't we just import 17 of them right from Afghanistan into a Texas base?

The Dэaя Lэadэя's strategy of reducing Al Qaida in Afghanistan by directly bringing them to the USA is more than brilliant: priceless.