Джефф
For those who are fairly regular church service attenders, it seems there is a bit of a controversy between those who wear masks and those who refuse. They seem to have missed this verse from the Gospel of Matthew:
Matthew 25.

The Masked and the Unmasked
1
"When the Son of Man comes in his glory, and all the angels with him, he will sit on his glorious throne.
2All the nations will be gathered before him, and he will separate the people one from another as a Walmart greeter separates the masked from the unmasked. 3He will put the masked on his right and the unmasked on his left.
4
"Then the King will say to those on his right, 'Come, you who are blessed by my Father; take your inheritance, the kingdom prepared for you since the creation of the world.
5For I was shopping and you followed the arrows in the store aisles, I was standing in line and you maintained six feet of space, I was a stranger and you took a wide berth as we passed by each other in a common area, 6I needed hand sanitizer and you gave me a squirt, I was out of toilet paper and you spared a roll when there was not a square to spare, I was in public and you gave me an elbow bump rather than a hug or a handshake.'
7
"Then the righteous will answer him, 'Lord, when did we do these things you have described?"
8
"The King will reply, 'Truly I tell you, whatever you did for one of the least of these brothers and sisters of mine, you did for me.'
9
"Then he will say to those not wearing masks, 'Depart from me, you who are cursed, into the eternal fire prepared for the devil and his angels.
For you ignored all of the instructions from the CDC.
10
"Then they will go away to eternal punishment, but the mask wearers to eternal life."
Looks like King Solomon was accurate in Ecclesiastes 1:9 "What has been will be again,
what has been done will be done again;
there is nothing new under the sun."
These are actual headlines from West Coast newspapers from 1919 during the influenza outbreak . . .

The Ghost of Red Rooster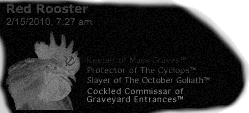 Comrade Джефф (Jefferson Davis???),

Ahem!!! We missed this passages from history and Neo-Kulak Bible... thanks for Enlightenment™.

-RR (Not to be confused with Ronald Reagan)


jackalopelipsky

Most equal comrade, Джефф, thank you for that mythical spiritual exegesis of Neo-Kulak Bible.

The mythical soul of the horned rodent has learned from experience that when the StateChurch of the Sacred Heart of No Redeemer sets out to persecute uhhh save 'pelipsky's mythical soul--for 'pelipsky's own good --- the StateChurch really means it.

Get 'right' is what the StateChurch of the Sacred Heart of No Redeemer teaches. Джефф quoted directly from Neo-KulakTranslation. (NKT)

For reluctant learners, there will be Hell in the future earthly life for TPC™ kommies unmasked and on the Left of The One of Man which is obviously, Obama. Besides, without StateChurch Social Credits to merit planetary existence --- well -- The People's Battery Acid Reclamation Camp #666 is always needing new employees.

Comrades without masks lack the aforementioned StateChurch of the Sacred Heart of No Redeemer Social Credits to even purchase a claim for exemption under The People's Disabilities Act to refuse this StateChurch sanctioned employment opportunity.

United Nations of StateChurches know that reclaiming battery acid will save the planet's environment. Now, with the additional Life in Age of Corona Factor™, the UN StateChurches have the best means of identifying and isolating new workers.

A UN two-fer for every Comrade's own social credit redemption good! All because The StateChurch of the Sacred Heart of No Redeemer cares more about other people's lives than the unmasked and guilty - deserving literal hell on earth-- without a Sidney Powell to redeem them -- could possibly ever expect.

'pelipsky forelock tug yields back mythical time sentenced.


Джефф