Colonel 7.62

Only $27 a month, make a difference in a freedom fighter's life today!

For less than a dollar a day, you can support the Hamas jihad against the oppressive Zionist, and their imperialistic American infidel puppet masters.

Imagine a jihad without ammunition, functional rockets, or even usable suicide vests. Unthinkable, but this is the harsh reality facing brave freedom fighters each and every day. Nearly 2,000 freedom fighters die from lack of equipment each day, without ever having a chance to kill a Jew, or burn a US flag.

But your generosity can make a difference in the short life of a Freedom Fighter. Your tax deductable donation of less than a dollar a day will make sure a freedom fighter has access to clean running machine guns, safe to fire rockets, and the most modern explosives.

How can you help these brave souls? Simple. Call our toll free number at (866) 1JIHAD4U, and tell our operator that you want to sponsor a Freedom Fighter. You'll receive a letter in the mail with a picture of your freedom fighter, and a letter thanking you for your sponsorship. You'll also receive regular updates from your Freedom Fighter showing you how your contribution of less than a dollar a day has made a difference in their lives, and the global jihad.

Act now, operators are standing by. Make a difference in the life of a Freedom Fighter today.


Groucho Marxist

Do we get refunds on unspent funds when he meets Allah and his 72 virgins?


General Confusion

Comrades,

Translation confusion, the rewardee's only get one 72 year old virgin.


Sugar Daddy Bear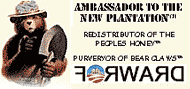 This is a worthy cause! Colonel, I tried calling the number you've given: (866) 1JIHAD4U, and I got this recorded message telling me "The new number is: (
666
) 1JIHAD4U".
At least they didn't ask me to "Press '1' for English"!
I'm going to send them $72 from my share of the "Obama Stash™" in honor of the "virgins" those martyrs will be seein'!
[indentr] [indentr]
PLEASE, WON'T YOU HELP ME WITH YOUR GENEROUS DONATION TODAY???
[/indentr][/indentr]

Fraulein Frankenfeinstein

This is the most touching thing I have read all day. It gave me a tear in my eye. As Comrade Whinny did, I rushed to call (866) 1JIHAD4U but some
bimbo
female answered and asked for my credit card number & if I "wanted a good time." I want a good time, of course, but when she started telling when what under-drawers she was wearing, I hung up. I do not seriously care what she was wearing. I wanted to help our jihady comrades.
I will call later I hope I get another operator. Obama knows, these peaceful jihads need
our
.. OPM money. (
now, if I can just find Brother Progs credit card, I will be all set. now where did I see that thing..........
)

Apparatchik Unkulturny

$27 for a Whole Month Sponsorship?!?!? How can this be, when a single .50 cal round costs $5 at one of the Hated Capitalist Gun Shows Peoples Weapons Exhibitions Festivals?

OOPS - All comrades are urged to forget that AU has might have knowledge of the "price" of an actual weapons item. In the Glorious World Of Next Tuesday (not tomorrow - this would be NEXT Tuesday, your time), All Items Are Free, No?


Grigori E.R.

My check is in the mail.


Opiate of the People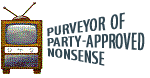 Gosh, I must've did something wrong. When I dialed the number, I got somebody from the "Re-elect Obama in 2012" committee.


Obamugabe
My Comrades

I would like to sponsor a Mujahid that will become Shahid on the first day of my sponsorship. That way I will save a lot of money.

It is for the children.

Allahu Akbar!

Obamugabe