Che Gourmet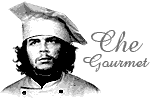 Senior Saudi Cleric OKs 10-Year-Old Girls for Marriage
Wednesday, January 14, 2009
RIYADH, Saudi Arabia — A pan-Arab newspaper quotes Saudi Arabia's most senior Muslim cleric as saying it is OK for 10-year-old girls to marry.

The London-based Al-Hayat newspaper also quotes Sheik Abdul-Aziz bin Baz, the country's grand mufti, as saying that those who believe women should not marry before the age of 25 are following a "bad path."

His comments during a lecture Monday come as Saudi human rights groups are fighting to put an end to marriages involving the very young. The groups are pressing the government to define the minimum age for marriage.

On Sunday, the government-run National Human Rights Commission condemned marriages of minor girls, saying such marriages are an "inhumane violation."
Hello Everyone,
My name is Anya. I am ten years old, and recently became engaged to a wonderful man that is a friend of my father. His name is Osama, and he gave my father two camels, 10 goats, and 5 sheep to marry me! Dear sweet Osama has told my father that he has had his eye on me since I was 5 years old, and that he has been hoping that my father would grant his request for my hand in marriage. My father finally agreed when our spiritual leader, Sheik Abdul-Aziz bin Baz proclaimed his edict recently. And Osama only has 3 wives, so I will not have that much competition for his affections.
I am
so
excited about our upcoming nuptials. Mama has helped me to get ready for my big day. We made my wedding dress & burqa. Do you like it? Mama also said that I can invite all of my 5th grade classmates! Isn't that wonderful? Mama also said that she will instruct me in the age-old ways to please my husband. Gee, I sure hope he likes me? Mama, does this mean that I won't have to attend school anymore?

Red Square

It's time progressive sexual deviants in the West accepted the progressive sexual exploits of the East, including but not limited to adding burqa to the arsenal of sadomasochistic attire. It'll look good on all three or even four sexes.


Che Gourmet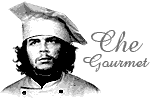 Dear Leader

Did I ever tell you the joke that Assar Arafat (may Allah bless him and his 72 virgins) told Comrade (Slick Willy, the dumb dick) ex-President Bill Clinton when he visited after the Monica Lewinsky debacle? It goes like this:

Arafat leaned over and whispered to Clinton," We have no problems like this in Palestine, my friend, because there, the sheep tell no tales!"


Adnan Hajj
He's a senior cleric alright. Born in 1941. Abdulaziz 'Ahl al-Sheikh, Grand Mufti of Saudi Arabia.
The senile Abdulaziz Bin Baz /was/ the Grand Mufti of KSA until his death in 1999.


Grigori E.R.

Such are the Wonders of
Islam
. It Is Allowed to Marry a Girl at the Age of One?
See below:

Comrade Whoopie

I just hope that hussy Anya has had the proper surgical alterations performed on her.

That reminds me of an old Arab joke:

Where women are concerned, two lips are still too many.

(It loses something in the translation)


Che Gourmet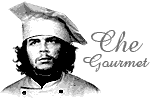 That capitalist site (spit!) PJM had this article about the repulsive and nosy US Congressman Peter King that says he is trying to expose our
supposed
allies in the Mideast
http://pajamasmedia.com/blog/congressma ... page=truet
!
and this just hot off presses of this rotten capitalist subversive site as well!
http://pajamasmedia.com/blog/dar-al-hij ... r-factory/
You go Congressman! This is the kind of investigative work that should be reported to the American public so they will finally realize what is really happening with all of this PC bull!

Sugar Daddy Bear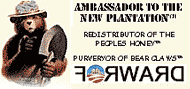 Here's some pictures of Anya's very happy classmates sharing in her soon-to-be nuptial bliss: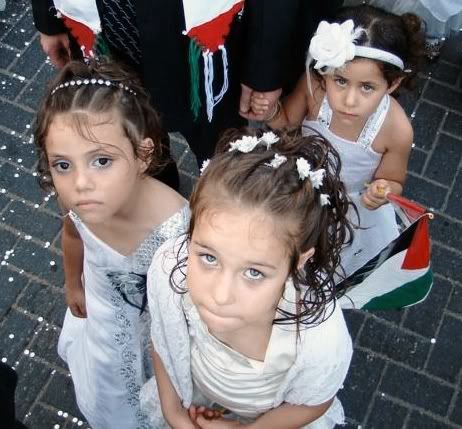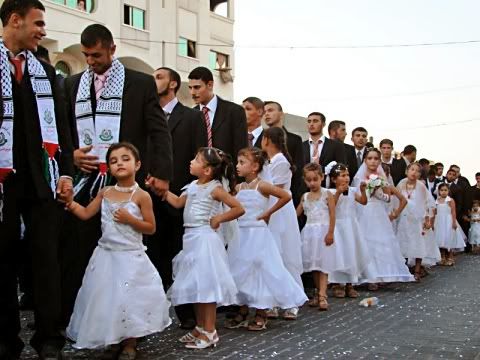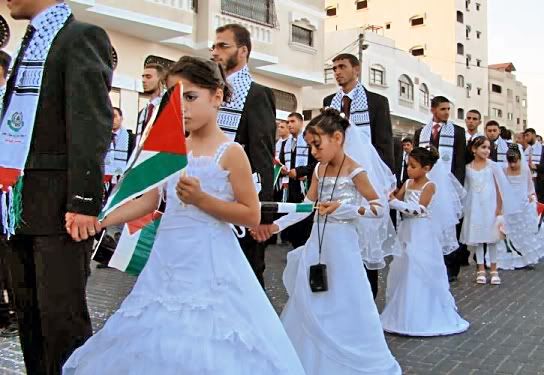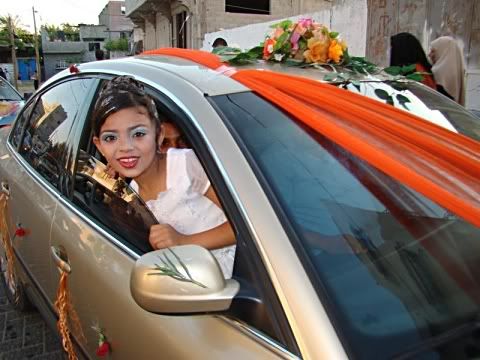 Pedophilia by any other name. . .