Red Square

A petition has appeared
at Change.org
urging all Congressional and Senate Democrats who claim that walls are immoral, to lead by example and sign this pledge:
1. I will remove all the doors in my home including interior doors (yes, even bathroom doors!).

2. I will install "high-tech sensors" at all entry points to my home(s) and office(s), so I will know when "undocumented" guests enter or leave.

3. I further promise that:



a) I will not call the police or my taxpayer-funded security staff if any "undocumented guest" takes any of my property, or physically harms me, or any member of my staff or family

b) I will personally pay all the costs associated with these "undocumented" guests, include food, health care, education and a reasonable entertainment budget

c) I will provide "sanctuary" for any "undocumented" guest who is sought by any law enforcement agency, for any reason whatsoever
See the full petition and/or sign it
here
, if you don't mind registering an account and providing your name and email address in support of anonymous population entering your country without registration.

The People's Anthony Sullivan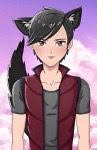 I have an account on there. I shall do my State-approved civic duty, and sign it

- Peter


ThePeoplesComrade