Jíbaro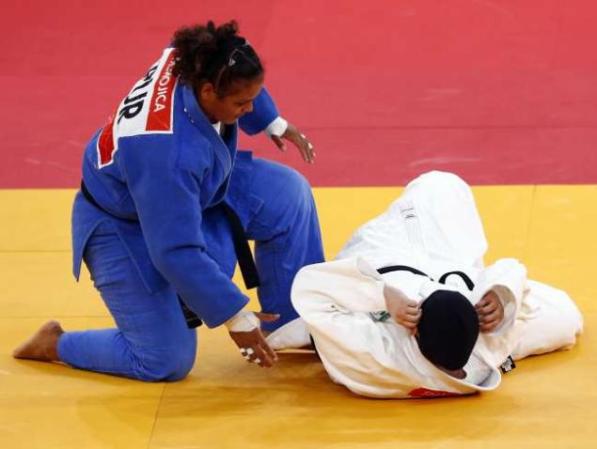 From the tiny island U.S. territory, a chubby Puerto Rican girl beats the hijab wearing Saudi girl in Judo:
Лiиk
The tiny island territory, known for its rum, gay boy bands, and having half of its residents
(all born U.S. Citizens)
on Food Stamps
(they in fact became the model for the Gloяious Woяld of Иэxt Tuэsday™ our DЭMOCЯAT Paяty Dэaя Lэadэя has produced)
, nonetheless has produced a butt kicking reaktionary who placed the hijab wearing future president of the 'fourth wive's club' on the mat in a very short time. Al Qaeda in the Arabian Peninsula is bound to pay both of them a visit...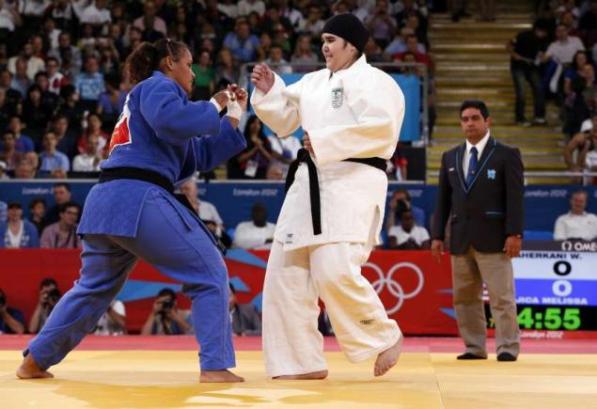 Let us remember that our Revolutionary Zeal fails when riff-raff United States Citizens excel.

Ivan Betinov

She has a very nice moustache.


General Confusion

Let us not forget the sideburns and huge hands. Maybe this guy is in the wrong division.

That makes the victory sweeter!!!


Comrade Ogrrre
General, you have something against transvestites participating in bourgeois Olympics? Is there closet homophobia being expressed? Perhaps Sword and Shield of Party needs to keep closer eye on you, da?