Kilroy

Amid rapidly escalating tensions between Iran and Saudi Arabia that threaten to further destabilize the Middle East, President Obama today laid to rest any confusion about United States policy in the region. Speaking from the Rose Garden, the President began his remarks by publicly assuring the world that "the United States stands united with peaceful countries against the scourge of radical Islamic terrorism and the states that further its advances."
"Some Republicans in Congress, and some Republican-leaning
media organizations
, have been critical of my administration's work in the Middle East and especially our relationship with Iran," the President continued. "I believe that the record should be set straight in no uncertain terms."
"While we do not condone many acts committed by the governments of Middle Eastern nations, there is a clear distinction between non-aggressive countries with which we share important economic, military, and diplomatic ties, and countries on a futile quest for regional dominance based on ideologies of destruction, oppression, and death.
"It is true that my administration negotiated an accord that we sincerely hope will prevent Iran from acquiring a nuclear weapon or the means to deliver one, but let me be clear. Iran cannot be trusted, they will repeatedly attempt to breach that agreement, and the United States is prepared to take any action necessary to prevent them from doing so.
"The Ayatollah is a savage and a butcher, he is the world's leading supporter of the Islamic terrorism whose brutal hand chokes the world from the West Bank to Paris to San Bernadino. Today, I am announcing that the United States will commit its firm support and resources against this tyranny. If Iran or any of its violent puppets so much as feints toward Israel or our other allies, the consequences will be unfortunate and severe."
White House spokesman Josh Earnest later attempted to walk back Obama's remarks before a noticeably bewildered press corps, noting that the President was feeling giddy and out-of-sorts after his decision to unilaterally curtail American gun rights. "We may take measured action against Iran in the future, but for now we can't be seen as taking sides."

Kapitan Kangaroo Kourt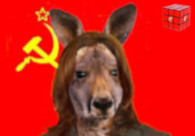 Which anti-American terrorist sponsors are we supporting, this week?


Kilroy

Kapitan Kangaroo Kourt
Which anti-American terrorist sponsors are we supporting, this week?
Iran, same as always. I just thought it'd be fun to write a speech that he'd NEVER give.

Margaret
"You can thank me now." -- Barack Obama


Kapitan Kangaroo Kourt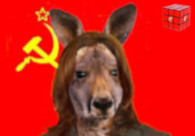 Enough is enough: Obama outlaws bold Mid-East strategy:
Turns his focus to the Mid-West, instead.

Commissar Obamissar V
The funny thing about those "no weapons" signs on stores is not only that they do not make it illegal to carry in that establishment, but also that with concealed carry, you'd never know if a comrade was packing. At the point it becomes necessary to find out which comrades are strapped, the business owners will be thankful someone was there to help.