El Presidente

August 4, 2021
Washington, D.C.
In his administration's ongoing effort to get all Americans vaccinated for COVID-19, President Joseph R. Biden, working with the
Centers for Disease Control
and advocates for the
LGBTQIA
community, have launched a new plan to achieve the desired goal of 100% vaccinated status.
"All Americans who have not yet received one of the emergency approved vaccines will be required under federal law and under the threat of criminal prosecution to "self-identify" as being vaccinated"
Mr. Biden stated this afternoon.
"The new self-identification mandate will finally achieve the 100% vaccination goal established by the President"
, said CDC Director Rochelle P. Walensky, MD. These newly self-identified vaxxers will be added to the ever growing list of alphabet letters now known as the
L
G
B
T
Q
I
A
and now
V
(
Vaccinated
) community.
The members of the trans-vax community will immediately procure all the same rights and privileges as any other American. Under federal law it will be a criminal offense to discriminate and deny access to any and all public spaces.
"Antibodies are a social construct"
said Director Walensky.
"As such it is now settled science that anyone who "lives their truth" and claims vaccination status shall be deemed fully vaccinated."
, Walensky continued.
The Biden administration hopes to be able to declare America fully vaccinated within weeks, White House sources said.

Kapitan Kangaroo Kourt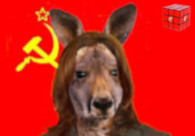 I now proclaim that I identify as fully vaccinated against all contagious pathogens and can now claim membership of the LGBTQIAVWTF community and also as a migrant minority in desperate need of special privileges that The Rich™ should pay their Fair Share™ for.

I expect my reparations checks immediately.


jackalopelipsky

El P. you made it sound so easy to 'pelipsky, but it was the Kangaroo's Kourt additional WTF to the alphasoup group of special privileged transvaccination citizens that a mythical horned rodent could claim membership and live in protected space within Biden's Ameriland.

A safe spaced Jackalope is a happy Jackalope.

forelocktug,
'pelipsky


Genosse Dummkopf

El Presidente
... "All Americans .. will be required .. to "self-identify" as being vaccinated" Mr. Biden stated this afternoon ...
That's a tiny bit of a problem here, the self-identified vaccinees.
The V's of LGBTTQQIAAPV/LGBTQQIP2SAAV kollektive.

No, no - "vaccinees" is perfect. It's the "self-identified" aspect which may, repat: may occasionally become a problemito. Think of this: deviant comrades, though plainly, uh, vaccinated, all of a sudden self-identifying as.. "incidence", as.. "coronated", as.. "virion carriers", and so on. Remember: it's a free land here, right left? You self-identify, you self-socially-construct, you self-devaccinatively-paragnoseologize your-self as you see fit, da?

But, but, comrades - no worry. Where there's a "problem", there's a solution.
Here it is: Elements of the kollektive who somewhat unsolidarily and self-hyperepistemologizedly socially deconstruct xzemselves into like super-coronizators will be geolocalized, electronocornered, and socneutralized (Rule 13!).

Socneutralized? No no, not the good ol' Dzerzhinsky way, no. They will simply be socially constructed as reconvalescees. Socially reconvalescing in the renowned People's Alternative Reconvalescence And Disease Inhibiting Spa Emporium (PARADISE), formerly known as Umiat Area CCCP Facility.

See? "Problem" solved.