---
This has been a collective effort.
Many thanks to those who contributed.
Concept by General Secretary.
---
---
This one was made by BigFurHat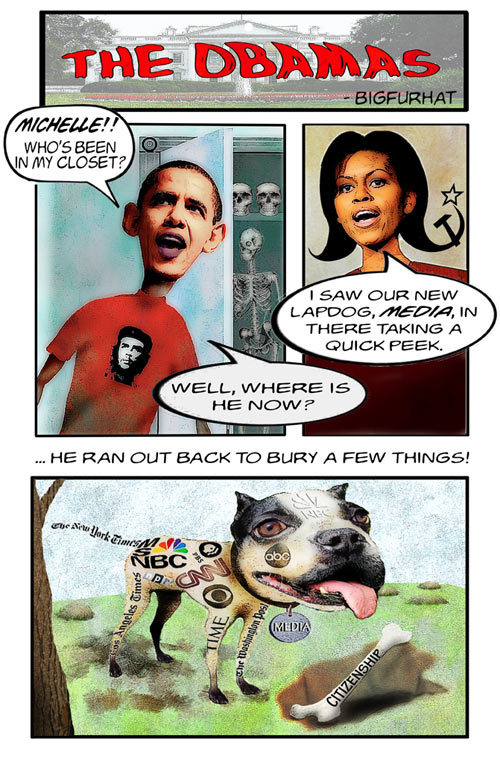 ---
The Media the Lapdog fever is catching on. Damon Bryan Shackelford, who runs a cartoon blog
Delta Bravo Sierra
, has sent us this installment:

---
A holiday installment from
Damon Bryan Shackelford
:

---
Another one from
Damon Bryan Shackelford
: Do you smell what the lapdog is cooking?
---
A new installment from Big Fur Hat, who now has his own site -
http://iowntheworld.com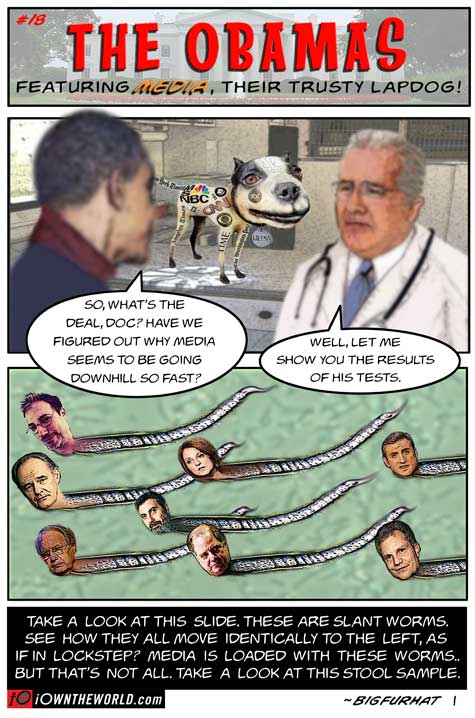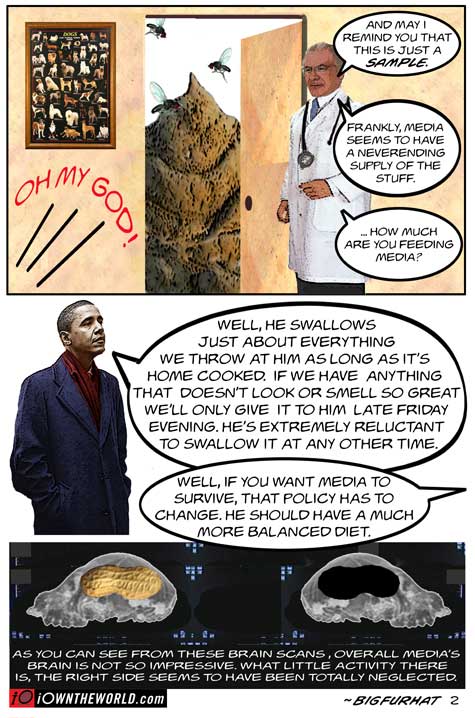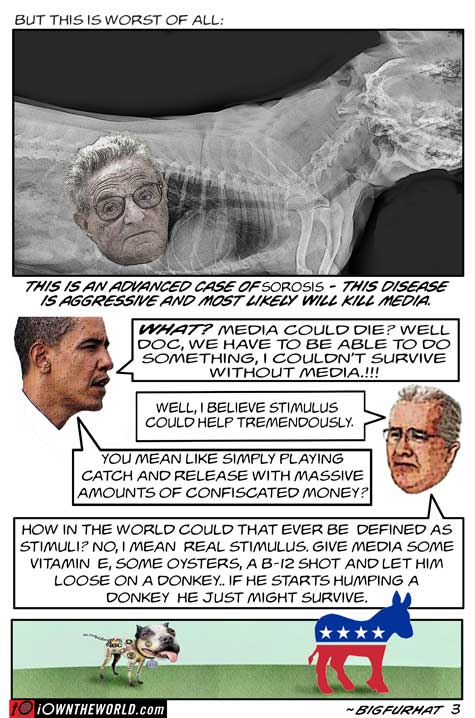 ---
Accuracy in Media
website linked to this comic strip today (Nov. 16, 2009) in an article by Allie Winegar Duzett, titled
ABC, CBS, NBC: Obama's Lapdogs
. The last two paragraphs:
There is a website out there called The People's Cube, which has often published cartoons mocking the lapdog status of President Obama's pet news networks. Regrettably, the cartoons from November of 2008 are still holding true in November of 2009.

One can only hope that someday soon NBC, CBS, and ABC will snap out of it, and make the Cube's cartoons obsolete.
---
TO BE CONTINUED...